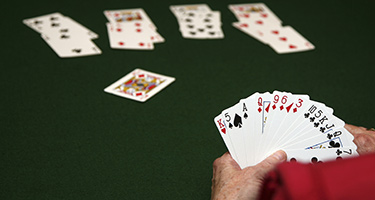 Looking for a place online where you can always find a bridge game to play, find players at your skill level, and constantly improve your game? — OKbridge is the place for you!
Join the friendliest, best run online bridge club in the world.
Play bridge online anytime, anywhere.
Have fun playing with members of all levels.
Play where the experts play and kibitz the pros to improve your game.
Enjoy playing in online tournaments run by our team of professional Tournament Directors. [sample tournament schedule]
Earn master points sanctioned by the ACBL in daily online tournaments.
Experience the most interactive bridge game you've ever played online with OKplus™.
Increase your skills from articles by leading bridge experts. [sample article]
Online member support including Internet, email and phone
Try and play bridge online for 7 days FREE. You'll get full membership privileges and benefits, including social play, tournaments and content. After your free trial you can continue to play bridge for just $99 for a full year – that's less than 28 cents a day. We're so convinced you will be glad you became a member, that we give you a satisfaction guarantee: you may cancel your membership anytime within the first 30 days and get a full refund! There are no restrictions – so why not play at the best online bridge club now?
OKbridge was created in 1989 after realizing that the advent of the computer, computer networks, and the Internet presented new opportunities for bridge players to enjoy the game they love to play, regardless of location. The OKbridge Internet computer game was first released to the public in August 1990 and the commercial version of the Internet computer game was launched in 1994. OKbridge has grown to include members from over 100 countries, making it the world's largest (and oldest) member-supported Internet bridge club.
Originally, members would play via an Internet telnet connection on their computer and later, downloaded either a java or windows client with a graphical interface to their computer. Even though initially launched in 1990 as an Internet game that was played computer to computer utilizing a peer to peer Internet architecture, OKbridge changed dramatically as the volume of new computer savvy users and bridge players connected to the Internet exploded. Through years of development and valued member feedback, OKbridge developed into a full featured, easy to use online bridge game and club that works with any browser as well as a member web site with bridge related content, detailed hand, tournament and game records and customizable features and member profile. Amazingly enough, hand records since the online game was launched - prior to Internet web browsers and when members were playing OKbridge via computer to computer - are still maintained by OKbridge today! It really is the best place to learn, play and improve your skills.
OKbridge is responsible for many innovations of the game of bridge including being the first Internet game ever to offer duplicate bridge in 1992.
In 1997, OKbridge became the first ever online Internet bridge club to be sanctioned by the American Contract Bridge League (ACBL) for the issuance of master points and that same year became the first ever online bridge game to offer daily duplicate tournaments.
In 2004 the service unveiled OKplus, an Internet based version that works with any browser and runs on any platform while offering improved ease-of-use and advanced play functionality.
The goal of OKbridge is not just to improve the experience of playing bridge but to increase the social benefits of bridge and promote the game to new players or those returning to the game. Members are also allowed to observe the play at any table including tournament tables. A kibitzer may choose to view all four hands. This adds enjoyment and increases the learning potential of the game. Kibitzers are also allowed to view how a hand was played at other tables.
We hope that you will join our online game and community and join the thousands of others that play and enjoy OKbridge - making it one of the world's most popular Internet bridge clubs.
Already a Member?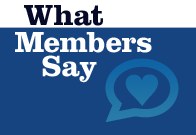 member access includes:
Our online bridge club, where they can play live bridge via the Internet at any time of day or night.
Our exclusive Members Club website, which contains a variety of bridge-related content.
Our daily online tournaments, which simulate the experience of playing a single-session event at a bridge club or tournament.

free trial includes:
As a trial member, you will have seven days to explore our club at absolutely no cost to you.

You will have full access to our online bridge club where you can play live bridge via the Internet at any time of day or night.

You can also visit our Members Club Web site, which contains a variety of bridge-related content, including articles by leading bridge experts.