First ask for a seat
If you want to play bridge at a table being served by someone else, it is polite to ask if a seat is vacant before taking it. If there are two or more empty seats, it is best to try to arrange a partnership before jumping into one of the empty seats.
Take a seat
Click on an empty seat at the table you have joined.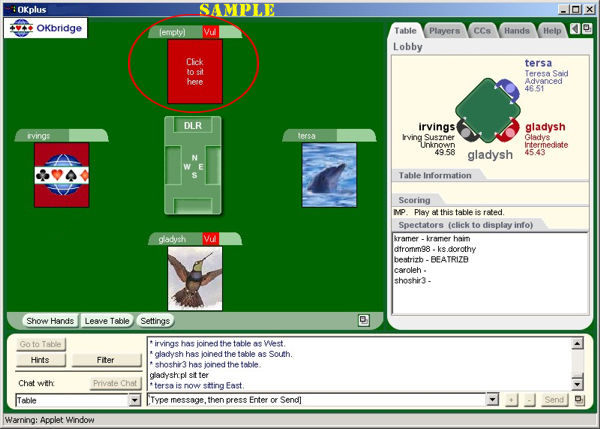 When there are four people seated at a table, the computer automatically deals cards. Hands will continue to be dealt until someone leaves their seat.
back

next